Use this recipe to make restaurant-quality Steamed Pork with Salted Egg.
The juicy pork patty with the intense flavor from the salted eggs makes this dish the perfect companion to a bowl of rice.
Ready in 30 minutes, this dish is one of my favorite dinner options for busy weeknights.
What is Steamed Pork With Salted Egg?
Steamed pork (蒸肉餅) is a popular dish in Hong Kong.
Every household knows how to make some variation of steamed pork because it's such a versatile recipe.
Once you master the basic recipe, the possibilities become endless.
You can play around with the mix-ins to suit your palate.
You can create other variations using preserved vegetables, shiitake mushrooms, or squid.
Frequently Asked Questions About Steamed Pork With Salted Egg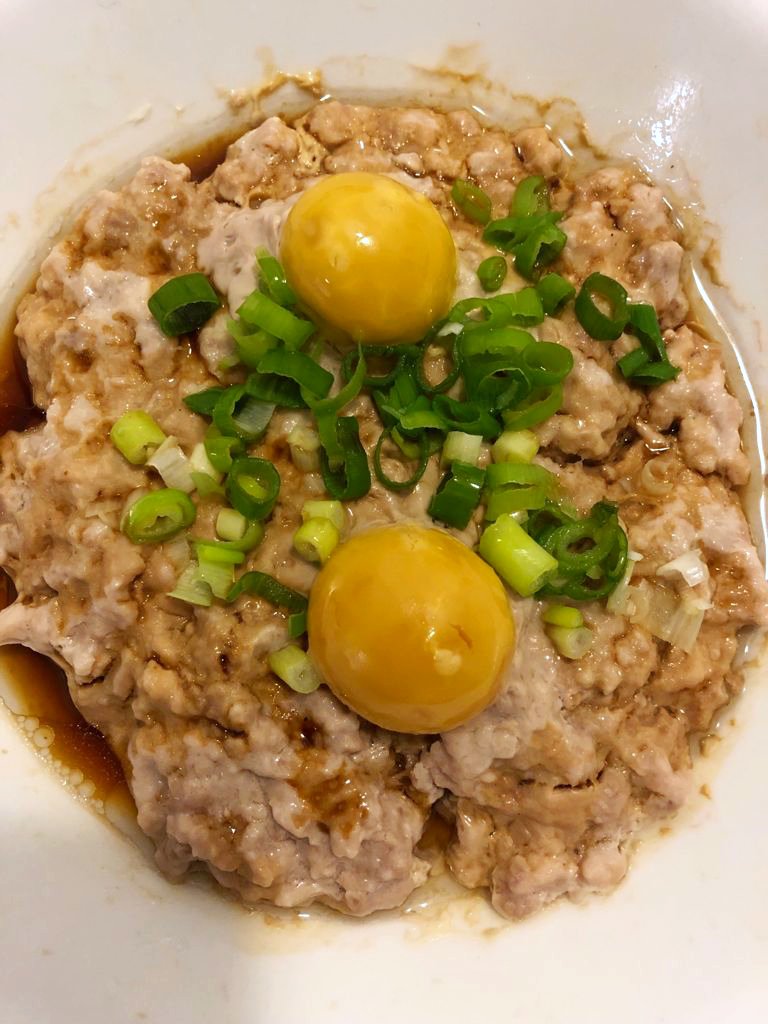 What can I serve this dish with?
Serve this with vegetable dishes like Lotus Root Stir Fry (蓮藕炒木耳) or Pork and Broccoli Stir-Fry (西蘭花炒肉片).
Can I prepare this in advance?
Yes, you can prepare everything in advance and then steam the dish just before serving.
Can this dish be frozen?
Yes. This can be frozen for up to 3 months.
Steamed Pork And Salted Eggs
This is a popular, tasty savory dish that needs only a few ingredients and done in no time.
Ingredients
450

Grams

Coarse Minced Pork

2

Salted Duck Eggs

Discard 1 Duck Egg White

1

Green Onion Chopped

1

Tbsp

Oil
Seasonings
1

Tsp

Soy Sauce

1

Tbsp

Cornstarch

1/4

Tsp

White Pepper

1

Tbsp

Beaten Egg
Sauce
1

Tbsp

Soy Sauce

1

Tsp

Sugar

1

Tbsp

Water
Instructions
Season the pork, then place it into a deep dish and shape it to a 3/4 inch thick patty.

Separate the duck eggs and discard 1 duck egg white.

Mix the duck egg white into the pork thoroughly, and then add the oil and combine.

Rinse the duck egg yolks with tap water, and place them onto the meat.

Place the dish into a steamer and steam on high heat for 18 minutes.

Combine the sauce and heat it in the microwave oven to dissolve the sugar.

When the pork is cooked, discard the excess water from the dish leaving about 1tbsp.

Sprinkle the green onions on top, and drizzle the sauce onto the pork and serve.
Notes
1. Salt is not needed in this recipe because the duck eggs provide saltiness.
2. Coarsely ground pork gives a better texture to this dish. If this is unavailable, cut up some pork and pulse it in a food processor, alternatively use a chopping knife and coarsely mince the pork on a chopping board.
3. Traditionally this dish uses slightly fatty pork, 70/30 lean to fat ratio, but a good healthier alternative is to season lean pork mince with some beaten egg and a little cooking oil.
4. Salted duck eggs vary a lot in saltiness, so taste before adding all the sauce.